Welcome To Renaissance Construction CR Inc.
With over 23 years of service in turn key operations and renovations of Residential, Commercial and Industrial projects, we offer a professional service from design to construction.
Our design team consists of a registered architect, engineer and civil engineering technologist. Our construction team consists of general laborers and sub-trades for every discipline of construction.
Professional Renovations in the West Island & Montreal
As one of the leading construction company's servicing the West Island and greater Montreal areas, we can help you realize your dreams. Whether it is a new construction or addition or a full scale house renovation project, Construction-Renaissance can do it all for you. We pride ourselves on exception and personalized service.
Taking on any renovation is a big undertaking and investment. We will help you realize your ideal project by taking you every step of the way from first meeting to the finish. It can be quite stressful when planning such a project and this is why you will need a professional like Riccardo Ottoni. As owner and founder of Construction-Renaissance, Riccardo will make sure that your project is true to what you desire with your budget in mind. With over 23 years experience in the construction and renovations industry, we know what it takes to achieve your goals in a timely manner.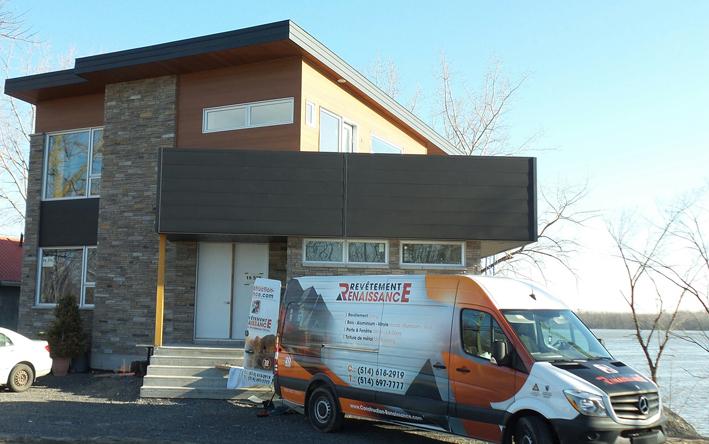 Our services are not restricted to size and budget, we are here to help you. We provide services for residential and commercial properties covering all aspects from exterior design and planning to interior layouts.
What sets us apart from other renovation and construction companies is that we do not sub contract design and planning to third party companies. Riccardo Ottoni,T.P. has a certification from the Ordre des Technologues du Quebec and has the knowledge to draw up plans and designs which is a huge cost savings to you. This also cuts down time as there is no delay between design and realization.
We Offer the Following Construction and Renovation Services:
New residential construction
Retro-fit construction
Design and planning
Additions to existing properties and renovations
Exterior make over
If you have any further questions and would like to know more about the construction and renovation services that we offer for the West Island and Montreal, contact us at 514-697-7777.